The B-Dry System: Installed from the inside of your foundation. The B-Dry System relieves the underground water pressure (hydrostatic pressure) that causes your foundation to leak. The B-Dry System stops water from coming up in the cove area (where the floor meets the wall) and prevents water from being forced up through floor cracks.

Rigid Sealer: Rigid Sealer is made of a special polymer which is pressed into an attractive waterproof finish. Rigid Sealer has the unique ability to "bridge" cracks and is permanent waterproof protection for your foundation walls.

Patented Process: The B-Dry System is an exclusive foundation waterproofing process that's been proven to be so unique and so effective in solving foundation water leakage problems that it was awarded a 1986 United States Government Patent!

B-Dry System of Northeastern Pennsylvania solves:
Wet Walls
Water seepage up through the floor
Cracked wall leakage
Cove area leaks (where floor meets wall)
Window Well Leaks
Stairwell Leaks
We Can Repair:
Wall Cracks
Buckled and Bowed Walls
Structural Repairs
Waterproofing System For:
Block Walls
Poured Concrete Walls
Stone Foundations
Already Finished-off Foundations


Every foundation repair is covered by our Lifetime Warranty. If your foundation ever leaks in any area where we installed our patented process, we will return and supply all labor and materials to repair our system at no cost to you. Some conditions are impossible to control, like floods, high humidity, etc, and are not covered by our warranty. Please ask to see our actual warranty.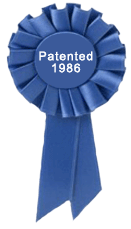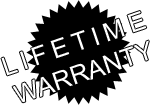 Reviewed and accepted by: